Turbo charge your solution offering with location and sensor data from the field
Focus on your application and customers. Leave the hardware, wireless data, carrier relations, and other details to us.
As a software solutions provider, we understand that your capabilities are best focused on your specific industry vertical. Our hardware devices and gateways can seamlessly integrate with your applications, providing you significantly enhanced opportunities to serve your customer base and keep the focus where it needs to be…
No need to deal with constantly evolving wireless standards such as GPRS, HSPA, UMTS, CDMA 1xRTT, LTE, 2G, 3G, 4G, etc.
No need to establish relationships with multiple wireless carriers
No need to understand the intricacies of GPS/Sensor/J1939/OBDII/etc. integration
Minimize upfront investment and gain the benefits of a 'pay-as-you-rollout' cost model
Seamlessly integrate real-time field data via webservice APIs
With our Fleetilla Connect and fleetML9 web-service interfaces, real-time data (location, sensor, vehicle bus, engine diagnostics, and more) from the connected hardware devices in the field can be integrated into your software solution. Data can originate from different hardware devices and travel through multiple pathways (cellular, satellite, domestic, overseas, etc.). All of this is presented via a consistent web-service interface. Data can be polled at will, and if your systems are down, it will be stored and delivered to you.
Device APIs and App libraries to help you with field-data collection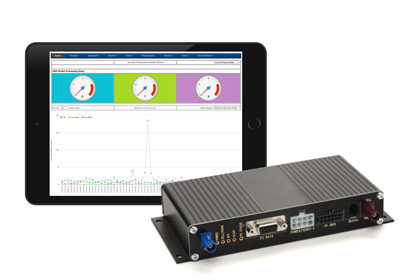 Do you have an app that runs on a mobile/field device (Android, Windows Mobile, etc.) and needs to cost effectively send and receive small amounts of data? Fleetilla's vehicle-mounted telematics hardware have simple interfaces that allow a mobile device to send and receive data to any web service on the Internet. We provide Android & Windows libraries to make your application development easy.
Multiple international carrier gateway connections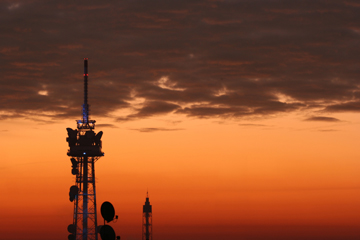 Fleetilla has established VPNs and other network interfaces with multiple international cellular and satellite provides. These allow us to provision/de-provision wireless devices seamlessly as well as receive device data in a secure and robust manner. As a Fleetilla solutions provider, you can leverage these established connectivities and relationships, while deploying the solutions in your target segment.
Fleetilla has a broad selection of connected devices that meet unique market needs…
Hardware designs that address many different connected devices categories
Fleetilla has a broad selection of connected devices that meet unique market needs…
Vehicle-tracking devices permanently wired to commercial vehicles
Long-life-battery-powered devices for assets with no source of power
Waterproof designs for external, harsh environment installation
Vehicle bus (J1939/OBDII) integration, temperature, current, voltage, and other sensor accessories for remote monitoring
Cellular, satellite, short-range wireless, and other connectivity options
To learn more, check out the Fleet Management, Asset Tracking, and Remote Monitoring sections of this website.